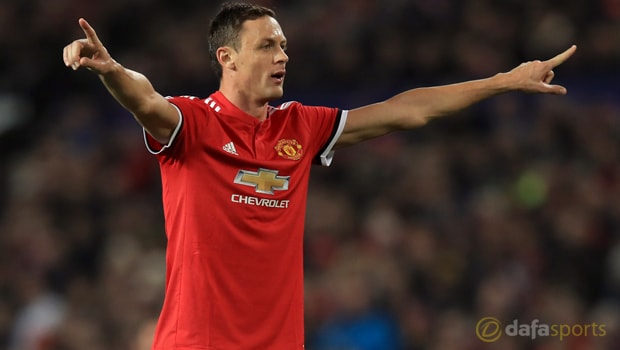 Manchester United boss Jose Mourinho admits he was surprised that he was able to sign Nemanja Matic from Chelsea during the summer.
Serbia international Matic has been one of United's star performers since completing his £40million move from Stamford Bridge in July, as he has played every minute of the club's Premier League campaign to date.
Many people were surprised that Chelsea allowed the 29-year-old to move to Old Trafford and Mourinho has now confirmed that the defensive midfielder's availability came as a shock to him too.
"I was surprised when [Matic's] agent called me to say 'do you want him?' " Mourinho told Sky Sports.
"I was surprised, but he's an agent I know well. Normally he's very direct and objective, he doesn't waste time, he doesn't try to get people to be interested in his players to improve their situation at their club.
"Normally he's very straightforward, so when he told me 'you can have him if you want', of course I want."
Matic will return to Stamford Bridge for the first time since his summer move when United take on the reigning Premier League champions on Sunday.
Mourinho also has a close affinity with Chelsea after managing them over two spate spells, but he insists he will approach the contest like he would any big game.
He added: "I promise you I go to Stamford Bridge the way I go to the Emirates, the way I go to any big match.
It's a big match because of the opponents, not because it's a team where I was the manager."
United are priced at 3.10 to win Sunday's match, while Chelsea are available at 2.50 and the draw is on offer at 3.20.
Leave a comment