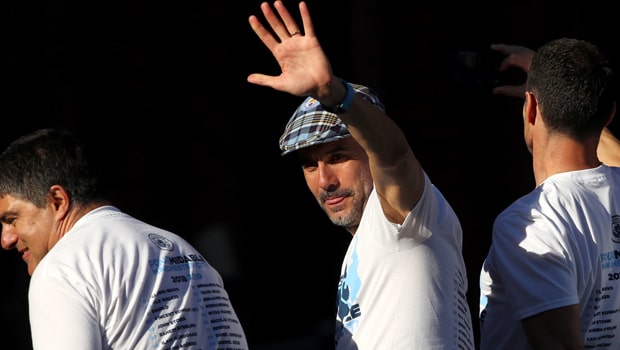 Manchester City boss Pep Guardiola feels a number of clubs could challenge for the Premier League title this season.
City retained the Community Shield on Sunday with a penalty-shootout victory over a Liverpool side who finished a single point behind the English champions last term.
With the likes of Arsenal, Manchester United and Tottenham spending money to strengthen their squads over the summer, Guardiola knows there will be a tough challenge ahead, but, for now, the Community Shield was a good reward for a tight encounter against the Reds at Wembley.
Guardiola told BT Sport: "An incredible final from both sides. No team can dominate for 90 minutes. We had real good moments. In the last 15 minutes we were exhausted and they had chances to win the game.
"It was a good test for both teams. It's nice for the players to realise what they will face this season. At this level the difference is nothing. One penalty, one point. "Manchester United will be back, Arsenal, Tottenham, Chelsea… I don't know what will happen."
Meanwhile, Liverpool boss Jurgen Klopp was upbeat about his team's performance on Sunday and feels they can't get too down about a defeat on penalties in the season's curtain-raiser.
"Wow, it was a really good performance, a powerful one in the second half," he told BT Sport. "Both teams had a similar pre-season. I spoke to Kevin de Bruyne after the game and we both said we don't really know where we are yet.
"The least we deserved was the equaliser, one save decided it and I cannot be disappointed today. The performance was much more important than a win. We know we are still here, we can still play proper football."
City are 1.50 to win the Premier League, while Liverpool are 3.20 to claim the title.
Leave a comment