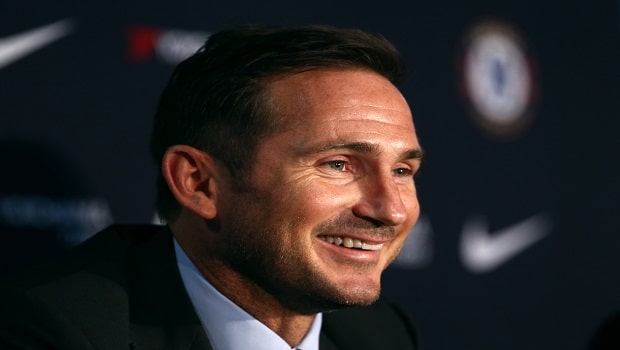 New Chelsea manager Frank Lampard has revealed that Callum Hudson-Odoi is key to his plans once he recovers from his injury.
The 18-year-old is currently on the sidelines after rupturing his Achilles tendon in April while playing against Burnley. While he is expected to miss a large chunk of the season, Lampard is still determined to keep him in his plans.
Hudson-Odoi has been linked with Bayern Munich for the last few months but Lampard's arrival has given Chelsea fans hope that he may stay put.
Chelsea have already tied down Ruben Loftus-Cheek since Lampard arrived as manager and the club's record goalscorer says that Hudson-Odoi is central to his plans going forward. He told reporters: "I have seen Callum come through and he is a fantastic talent.
We all know that and I will speak to him and I want him to stay. "I know the club want him to stay and for me, he is going to be central for us on the pitch and that is the opportunity that is really in front of him now, certainly from where I am sitting.
So that is something I will speak to him about and I hope he stays. "When I say he is going to be central to it, there are things as a young player that he will want to improve and there are things through natural development that will improve, so I am not going to say things that are pie in the sky but with his talent, he can be central to this team, he can be central to England, so I am going to say I want to work with him, I want to drive him forward and I want to improve him as a player."
Lampard will be hoping to make an immediate impact at Stamford Bridge and the Blues are 23.00 to win the Premier League title.
Leave a comment