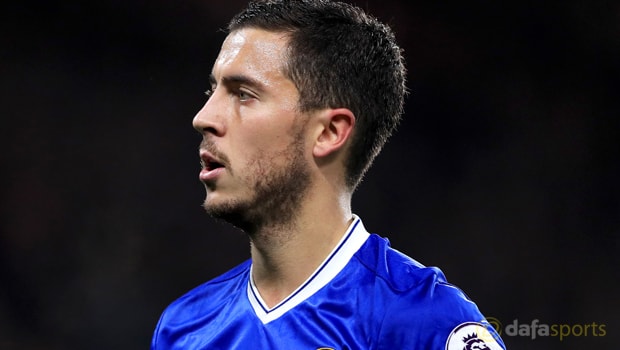 Chelsea forward Eden Hazard is hoping the club can enjoy a successful campaign on the trophy front and has admitted the Champions League is his top priority.
The 26-year-old joined Chelsea in 2012 and he has played a big role in helping the club to lift the League Cup, Europa League and Premier League title on two occasions.
Last season's Premier League triumph saw the Blues re-establish themselves as a serious threat and they will be hoping to carry that momentum through into the Champions League this term.
Chelsea, who are priced at 6.50 to win the Premier League, have only won the elite European competition once, in 2011-12 when they beat Bayern Munich on penalties, just weeks before Hazard signed in a £32million deal from Lille.
Hazard is yet to make an appearance for the Premier League champions this season but he returned from a broken ankle to feature for Belgium over the international break as they became the first European nation to secure a spot at the 2018 World Cup.
The winger is now in line to make his first domestic outing on Saturday against Leicester and he says the squad want to pick up as many trophies as possible, while he insists the Champions League crown is at the top of his list.
Hazard said: "We just want to win as many trophies as possible, for me personally I haven't won the Champions League so maybe that one would be a little bit more special.
"But I would prefer us to win everything. "I think this year will be no different from the previous years, in the sense that every year it is difficult – especially when you play in many competitions.
"This year we have the Champions League as well and it is not easy to succeed in multiple competitions.
But we will do our best and we have got depth in our squad so sometimes maybe one or two players can rest so they are 110 per cent for the next competition."
Leave a comment