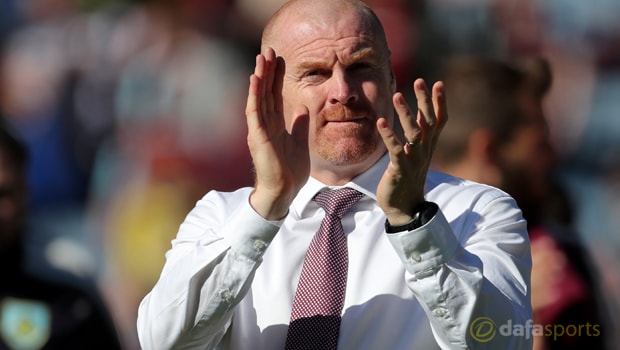 Sean Dyche has challenged Burnley to continue their development next season and admits he has already been plotting his summer business.
The Clarets exceeded expectations to finish 2017-18 in seventh place and subsequently secure a place in the qualifying rounds of the Europa League.
Burnley were tipped to be relegation candidates at the start of the term, but they celebrated their best league finish since 1974 on Sunday, despite falling to a disappointing 2-1 defeat at home to Bournemouth.
Dyche admits he was frustrated at how the final day of the season panned out but insists it will quickly be forgotten as the focus turns to their European campaign.
"Your instinct as a manager is to be disappointed when you don't win a game and particularly in that fashion," Dyche said.
"We gave away two absolutely awful goals, which we don't do often, but that disappointment will fade quickly because it's been an amazing season, for me, the Board, the staff and players and, of course, the fans and the town.
"It's an achievement beyond just the team because you can scramble by in the Premier League and just get enough points on the board. But you can't do that and finish seventh!"
The 46-year-old insists he is already planning for a busy summer as he looks to reinforce and has urged his squad to continue moving forwards.
He added: "There's been enough good stuff in there to allow us to park today quickly.
"In effect, it was parked for me two or three weeks ago when I sat and started thinking what we need next year and what finance we can use to our effect.
"I can't see any club other than the top six thinking otherwise and our challenge next season will be to continue to move forwards. That's it in a nutshell!"
Leave a comment