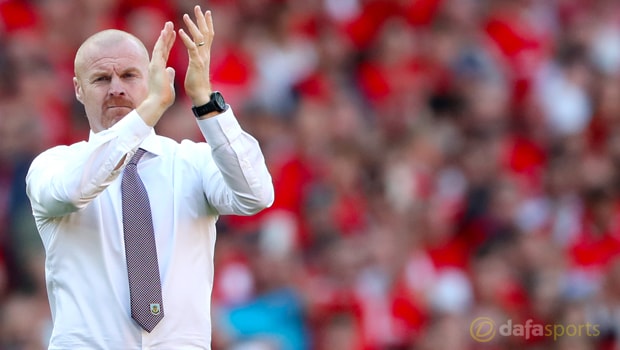 Burnley coach Sean Dyche insists the club's upcoming Europa League campaign next season can only be classed as positive.
Despite not winning since April 14, Burnley qualified for Europe on Saturday after Everton were held to a 1-1 draw by relegation-threatened Southampton.
Burnley's achievement could have affected them on Sunday as they were beaten 5-0 at Arsenal in Arsene Wenger's final home game at the Emirates.
The Clarets will start their European campaign on July 26 in the second round of qualifying for the Europa League.
They will need to come through a number of games before making the group stages but Dyche insists everyone should be looking forward to the fresh challenge.
He told the Lancashire Telegraph: "You get to the point where we are now, you're in a European competition, there's nothing but positives for me.
"We're open minded about what comes next. We know the challenges, everyone tells you constantly what the challenges are.
Burnley Football Club playing European football, I don't think anyone thought that, certainly not five-and-a-half years ago when I got to the club.
"For a club like Burnley to be in Europe in any shape or form is a massive achievement. This was beyond what everyone thought of us at the beginning of the season, we were second favourites to go down.
"To have that news confirmed (on Saturday) it was a big marker, a big moment to get done.
"We all know the gap, there is a gap, look at the top six, there is a definite gap. To be considered by the league table the best of the rest is a fine achievement."
Leave a comment