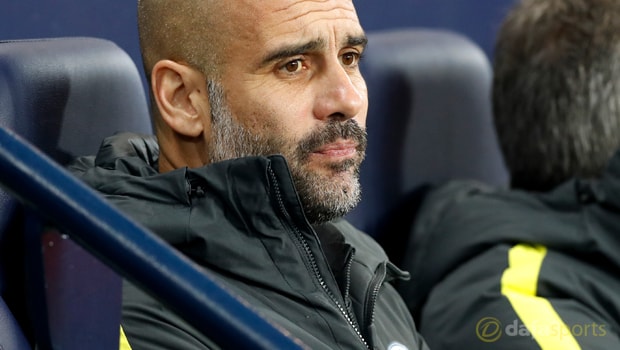 Manchester City coach Pep Guardiola has conceded that his job could soon be on the line if his team do not improve their form.
The Citizens, 5.00 to win the Premier League title, won their first 10 games under the former Barcelona boss as they enjoyed a strong start to the campaign.
However, they then went six games without a victory before rediscovering their form with four wins in six matches.
Consistency continues to be an issue for Guardiola's men, though, and they have not won since beating Burnley at the end of November.
Two defeats in the Premier League have seen City drop to fourth in the league table and Guardiola's men are now seven points behind league-leaders Chelsea.
Ahead of Wednesday's game with Watford, Guardiola insists he still has the support of the club's board but the former midfielder has conceded his team's form must improve.
He told reporters: "The last month I have to accept the results have not gone well. It's the first time in my life that I don't win regularly.
"In the big companies and the big businesses in the world, if something doesn't work you have to find a solution, and normally the guy who has to go is the guy who has to help the players reach the best level.
"Long-term projects do not exist in football. You have to win immediately and if you don't win, you are in trouble. Then another guy has to be in charge because you have to win."
He added: "But I don't leave. When I arrived here, the same as Barcelona, I stay all my contract.
I have never been sacked. We won a lot. Next season will be better, two years will be better."
Leave a comment