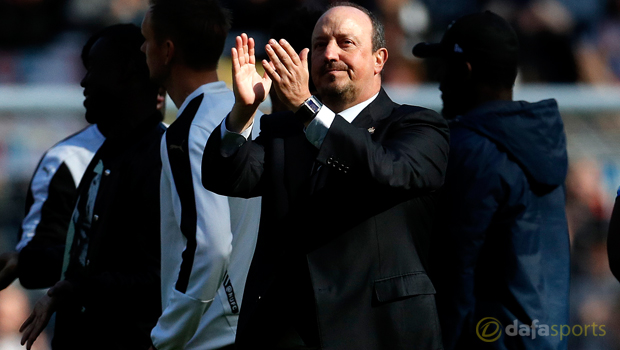 Newcastle manager Rafael Benitez admitted he has not yet made a decision over his future at the club and insists he will make a statement in the next two weeks.
The Magpies saw their relegation to the Championship confirmed on Wednesday when rivals Sunderland beat Everton to make it mathematically impossible to be caught.
Benitez's side will join Norwich and Aston Villa in dropping to the second tier of English football after a torrid campaign.
The Spaniard started 2015-16 in charge of Real Madrid before being shown the exit and eventually was brought in by Newcastle to replace Steve McClaren, who was sacked after just eight months at the helm.
The former Liverpool boss is understood to have met with the club's managing director Lee Charnley after relegation was confirmed as they began talks over his future.
Benitez penned a three-year deal upon his arrival at St James' Park, however, that is believed to contain a release clause if they suffered relegation.
The Newcastle boss admitted that there is no hurry to make a decision as he considers whether he is ready for a promotion push in the Championship.
Benitez said: "Obviously if I decide to come here it's because I knew it was a massive club and had massive support from the fans.
That was my impression when I came and I am really flattered by the fans, they have been amazing. "I know it could be even more positive in the future, but at the moment we have to prepare for the game tomorrow and then we will try and do the best for everyone, for me, for the club, for the fans and everyone here.
"I am professional and I have been in this business for a while. I am the kind of manager that has achieved what I have achieved by working very hard. I was not a famous star as a player, so I needed to work very hard.
"I have experienced two promotions with different clubs in Spain and I have had experience of getting relegated.
I have also won a lot of trophies, so I can understand when some people say he cannot stay and there's others that say he will do it.
"So, we have to be calm and I want what the fans want, a successful team that will be promoted back to the Premier League as soon as possible."
Leave a comment