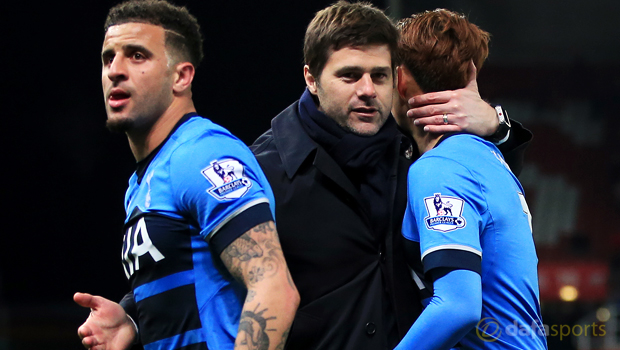 Tottenham boss Mauricio Pochettino was quick to praise his side after they reduced Leicester City's lead to just five points with a 4-0 win over Stoke on Monday night.
Spurs, 2.75 to win the title, went into the game knowing victory would narrow the gap at the top after Leicester slipped up at the weekend against West Ham United.
Pochettino's men opened the scoring through striker Harry Kane in the ninth minute before a second-half rout. Midfielder Dele Alli grabbed two and also missed an open goal, while Kane also got his second of the evening.
Monday's win puts plenty of pressure on Leicester City ahead of this weekend's fixtures and Pochettino was delighted with his side.
The Argentinian insists his side will keep fighting until the end and was quick to praise their performance at the Britannia Stadium.
He told Sky Sports: "It was a great game and I'm very pleased with the performance. The players deserve full credit for this game because it was difficult from the beginning.
"We are still fighting. Our dream is to fight and put pressure on Leicester and I think it was fantastic, the performance and the result.
"It was a tough game and Stoke wanted to win from the beginning. I think we showed our personality, character and good qualities.
"It was one of the performances that you feel more proud of because the players played with character to deal with the pressure to try to catch Leicester. It is never easy but we showed big character."
Leave a comment