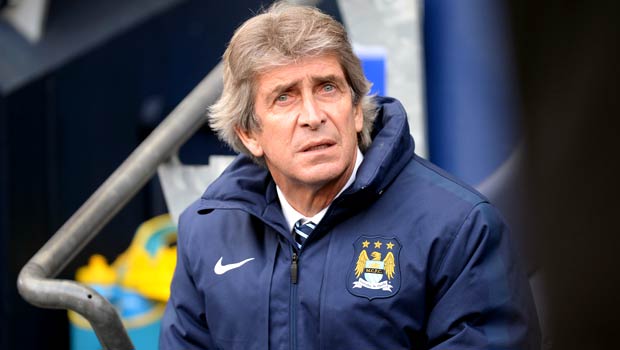 Manchester City manager Manuel Pellegrini insists he is not feeling under any additional pressure after a disappointing run of results.
City have fallen seven points behind Premier League leaders Chelsea after four games without a win, which has led to speculation the club are considering a move for Atletico Madrid boss Diego Simeone to replace Pellegrini.
The City boss insists he hasn't been placed under any extra pressure and is confident his side can bounce back to winning ways when they travel to Stoke on Wednesday.
"I never feel pressure, I have repeated the same answer for the same question for the last two years," he told a press conference.
"The only pressure is my own pressure that I make myself when I don't feel the team is playing well.
"I think we are in a normal position, we are involved in the Champions League. If we win tomorrow we will have just two points less than (the same stage) last season.
"We have a lot of things to think about, more important than pressure. I don't feel any pressure inside the club or outside."
Stoke have an impressive recent record against the defending champions and won the reverse fixture at the Etihad Stadium earlier in the season, but Pellegrini is confident his side can take all three points on Wednesday – with City available at 1.69 to win the match.
He added: "They are a very good team, not only at this moment – they are always a very difficult team, especially playing at the Britannia.
"But we are going to go as we always do when we play away, to try and win the three points from the first minute."
Leave a comment