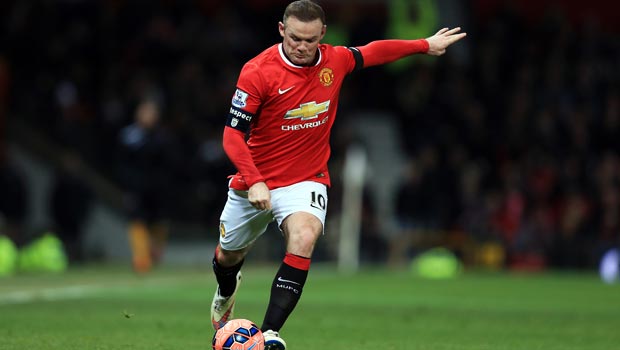 Manchester United manager Louis van Gaal insists he will continue to deploy skipper Wayne Rooney in a midfield role despite admitting the 29-year-old remains the best striker at Old Trafford.
Van Gaal has been forced to answer questions on Rooney's future with the England skipper having gone nine games without a goal since moving to a deeper role in the Red Devils set up.
The Dutchman insists he must do what is best for the greater benefit of the team – and that means Rooney will continue play in the middle of the field.
"Rooney is maybe the best striker," Van Gaal told reporters. "But I have explained already a lot of times that my selection is not made because someone is not a good player."
"I have to compare and I have to look at what is the biggest contribution where a player can play, and other players also. The composition of the team is more important than the individual player."
United (1.50) travel to Preston North End (6.51) on Monday night for an FA Cup fifth round tie.
The Red Devils failed to break down League Two Cambridge United in the last round and another stalemate against lower league opposition is available at 3.85.
Van Gaal admitted he would play Rooney as a striker if he was in charge of the England team but he says he has different considerations at Old Trafford.
"I have to choose between Falcao, Van Persie and all the other strikers I have. Then my consideration is a different one. It is about putting together a team as a whole," the United boss added.
Leave a comment