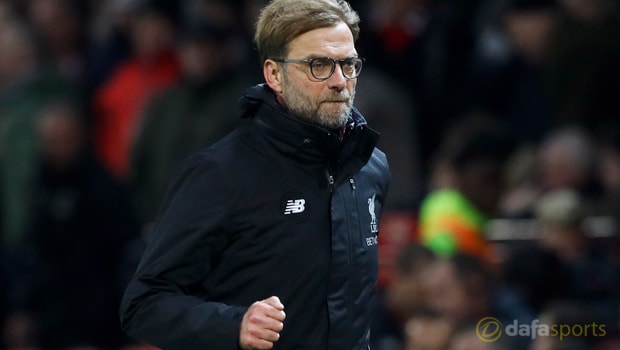 Liverpool manager Jurgen Klopp sees nothing to fear for his side ahead of Sunday's derby clash with Manchester United at Old Trafford.
The Reds have enjoyed a strong first half of the 2016-17 campaign and currently sit second in the Premier League ahead of the trip to Manchester.
However, they have struggled in recent games, drawing with Sunderland and Plymouth while also losing to Southampton in midweek in the EFL Cup.
Liverpool, who are priced at 5.50 to win the Premier League, will again be tested on Sunday, with United on a nine-match winning run and unbeaten in 15 games, as Jose Mourinho appears to have finally worked out his best starting XI.
Despite all the hype surrounding one of the biggest rivalries in English football, Klopp says Liverpool are up for the challenge of a trip to Old Trafford. Klopp said: "There is nothing to fear.
What could I fear? At this moment, anything is possible. It could be that United are not at their best level on Sunday, just nobody knows about it yet.
"I don't fear things like this. I've had enough time in the game to realise what happens. At this moment I'm 100 per cent positive, absolutely looking forward to the game."
Klopp is also unconcerned about his side's recent dip in form and believes now is the time to bounce back.
He added: "I've had so many defeats in my life, especially as a player – as a manager ,too, that I really know defeat is not the problem.
"Your reaction to it is the problem. We've had four days to react from a really bad game on our side by playing in a very important game. I love it.
"That's how football should be – you can react immediately. So let's think about this and not what could happen if we can't do it."
Leave a comment