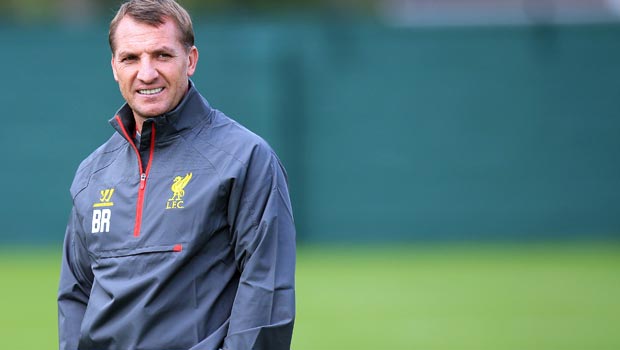 Liverpool manager Brendan Rodgers insists he isn't concerned by his team's start to the season and is confident the results will start to pick up soon.
The Reds, 15.00 to win the Premier League title, have only picked up six points so far this season as they struggle for firepower since the departure of Luis Suarez in the summer. Rodgers also lost Daniel Sturridge to injury, while his defence has also come under criticism in recent weeks.
Liverpool did respond well on Tuesday night when they were under pressure against Ludogorets at Anfield in the Champions League. The Premier League runners-up were forced to dig deep throughout and eventually sealed a 2-1 thanks to a late penalty from Steven Gerrard.
The former Swansea boss insists the new club's new signings still need time to settle and he remains confident their form will change for the better.
He said: "There's no magic formula, it's just constant work on the training field.
"I remember this time last year, we were sat in press conferences and the questions I was getting asked were about whether we were going to be able to score goals. We ended up with 101 goals.
"It's just time and patience with players. The way we were playing in March, April and May last season we weren't playing that way last September. It'll be the same this year.
"I've always said by the time the second part of the season comes, we'll always be stronger and better.
"We've got players adapting to a different country, not just a new team, so naturally that takes that little bit more time.
"I've been really pleased with how the players have settled in and experience tells me they'll get better."
Leave a comment