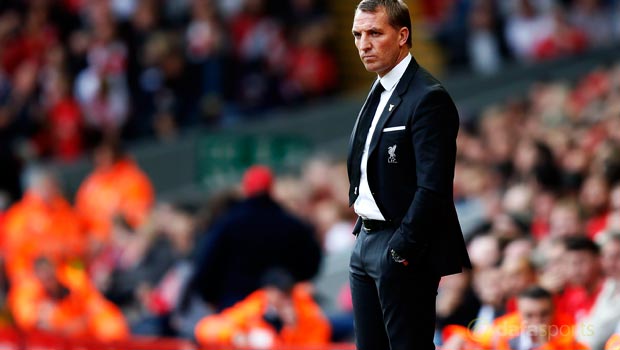 Brendan Rodgers says he is good enough to manage a top Premier League club despite the increasing pressure on his role at Liverpool.
The Northern Irishman has also hinted that the Reds simply do not have the quality required to be title challengers at this moment in time.
Rodgers came agonisingly close to ending Liverpool's title famine in his second season on Merseyside, eventually losing out to Manchester City by two points on the final day.
They have fallen backwards since then in the wake of talisman Luis Suarez leaving for Barcelona.
Liverpool finished sixth last season and Rodgers found himself under intense scrutiny going into Saturday's home clash with Aston Villa after his team failed to win any of their previous six games in all competitions.
Rodgers has now told reporters he is capable of managing a top-class side, but he dropped a hint that Liverpool are short on quality.
"I think I have shown in the early stages of my management – without being arrogant – that with a talented group of players I can compete at the top end of the league. I know how to manage top players. If you give me the tools, I'll do the work," he said.
The former Swansea boss suggested people have "short memories" as he recalled how Liverpool had finished eighth prior to his arrival.
Rogers had described the "hysteria" that surrounded the club in the run up to the home victory against Villa and he reiterated his belief that there is a concerted campaign to drive him out of the club.
"All the good work gets forgotten. That's how it works. It seems the focus has not been on what's gone on and what we've been missing, but more about getting me out of the club. That's sad," he added.
Liverpool are 2.60 to win the Merseyside derby against Everton at Goodison Park on Sunday, while the Reds are currently 3.50 to secure a place in the top four this season.
Leave a comment