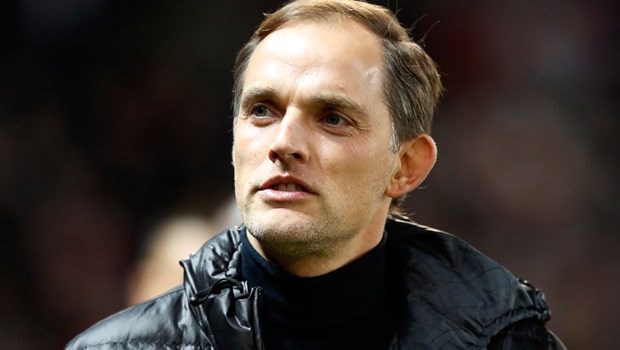 Paris Saint-Germain coach Thomas Tuchel has claimed he knew Neymar wanted to leave the club before the start of the Copa America.
The French giants are preparing to sell the Brazil international, just two years after he signed from Barcelona. Neymar held talks with sporting director Leonardo on Monday, and he informed the club of his intention to move on.
The former Santos star refused to return for training earlier this month, but Tuchel says the saga comes as no surprise to him. Speaking after his side's 6-1 win over Dynamo Dresden on Tuesday, he told RMC: "I am always disappointed when a player turns up late but it is clear between us, now it is between the club and Neymar.
"I knew he wanted to leave before the Copa America but it is something between the club and player. I am the coach, he's my player. If he is in the locker room, this is my player and I work with him.
"But I am ready for everything and have to adapt every day." Barcelona remain interested in Neymar after selling him to PSG for 222million euros in 2017. They are yet to make a formal bid, but reports claim they will include several players in their offer.
Philippe Coutinho could potentially be part of an offer, but the former Liverpool ace is determined to prove his worth at Camp Nou. After signing Neymar, PSG had hoped to win the Champions League, but they have failed to make any progress since his arrival.
Tuchel's men are considered one of the favourites for next year's competition, with the French outfit 10.00 to lift the trophy.
Leave a comment