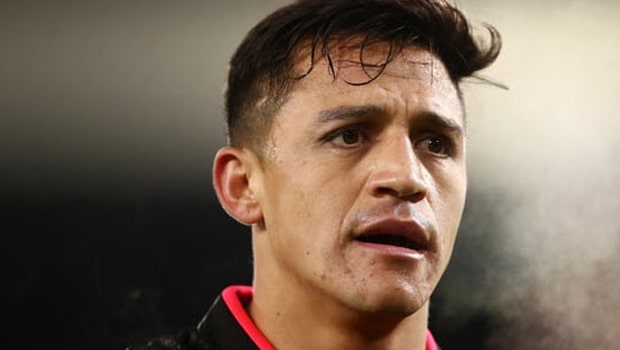 After completing his move to Olympique de Marseille, Alexis Sanchez could make his debut at Brest on Sunday.
The former Arsenal, Manchester United, Barcelona, and Inter Milan superstar joined the Ligue 1 Uber Eats club this week after terminating his contract with Inter Milan.
Sanchez then went on to sign a one-year contract with OM. The former Manchester United forward cannot wait to pull on the blue-and-white shirt, which could happen for the first time in Sunday's Round 2 encounter in Brittany.
Speaking after completing the move, the 33-year-old pointed out that OM has a really great history, being the only French club to have won the Champions League and were French champions about 10 years ago.
The Chile international, who will bring his top-level experience to the squad's UEFA Champions League group stage campaign, said he is with the team to win.
While noting that playing in the Champions League is always great, the Chilean said playing in France is a personal challenge.
"I've played in Italy, Spain, and England. I don't know if you know [his Inter teammate and former Brest player] Lucien Agoumé, but he talked to me a lot about OM. I said to myself, why not come here."
Sanchez's last competitive appearance was for the Nerazzurri in a Serie A match on 15 May.
His game time has been limited at the club where he went through pre-season training.
Sanchez was part of the Inter squad that won the Italian title in 2020/21.
Since he is fit to play and all necessary paperwork have been completed, he is likely to start on the bench in Brest, where he will also get a further taste of the OM fans' passion for their club.
"I'm very happy with the supporters' welcome. They love their club and are passionate. I hope to repay that on the pitch. I feel good. I trained with Inter. Perhaps I need some more work with the ball, but physically, I feel good," he said.
Sanchez is joining Igor Tudor's squad at a good time following their 4-1 win over  Stade de Reims on Sunday.
Leave a comment