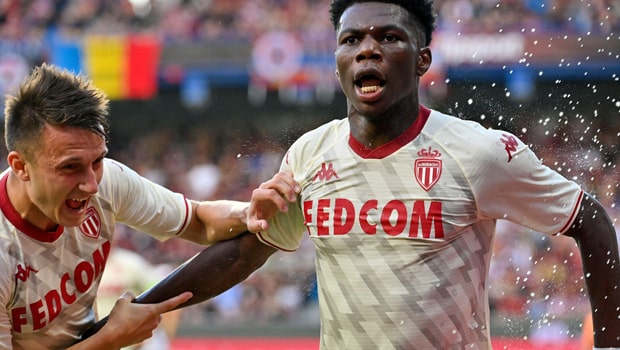 AS Monaco has gotten into the driving seat in their quest for Champions League football. They recorded a 2-0 win away against Sparta Prague of Czech Republic in the 3rd preliminary round of the European clubs' prestigious tournament.
The Ligue 1 club, which finished last season in the third position, opened the scoring through Aurélien Tchouaméni in the 21st minute from a corner in the first half.
After opening the goal account, the France under-21 and his teammates ran over to coach Niko Kovac and UEFA officials, including referee Michael Oliver, complaining about monkey chants from the crowd in the Czech capital.
According to several Monaco players, they heard racist and monkey chants against their teammates. This led to a five-minute of interruption. With the desire to not continue the game, the Monegasques return to the locker room, which Oliver agreed to in line with the protocol.
On their resumption to the field, after everyone went into the dressing room, there was a display on the big screen at Letna Stadium that a repeat of any racist remark will lead to the match being canceled.
Monaco eventually won the tie 2-0, which give them a huge advantage into the second leg. After winning the tie, the French team will progress into the play-off, the last qualifying round of the European clubs' prestigious tournament.
Reacting to the racists' chants in a post-match press conference, Kovac expressed disappointment over the incident.
Sad that this is still happening in the 21st century, the former Bayern Munich manager wants it to stop, adding that football brings everyone together.
Proud of his players' reaction, Kovac is excited to win the game and win the battle against racism.
While noting that the degrading remarks came from a minority, the Croatian hopes he had seen the last act.
Leave a comment