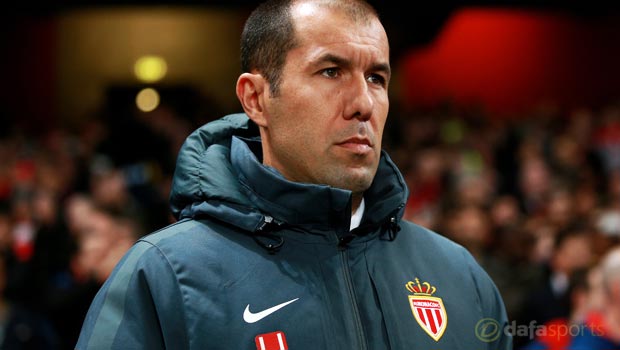 Coach Leonardo Jardim says Monaco deserve to be treated as equals in the Champions League quarter final line-up.
The Ligue 1 side are generally considered to be the weakest of the remaining contenders for Europe's most sought after trophy but Jardim says they have qualified on merit and deserve respect for their endeavours.
Monaco have conceded just four goals in eight Champions League games this season to date. They stunned Arsenal in the last-16 by winning the first leg in London 3-1.
Jardim says it is time they got the respect their performances have merited.
"We have only reached the quarter-finals because we deserved to. We won our group and we eliminated a team like Arsenal in the last round," he told the UEFA website.
"We are not underdogs, we deserve respect and to be considered alongside the rest of the teams in the quarter-finals."
Monaco are 8.35 to defeat Juventus in Turin when they meet on Tuesday. The Serie A champions meanwhile are 1.48 with the draw 3.86.
Jardim highlighted the quality and experience opposite number Massimiliano Allegri has at his disposal and said his team must pay special attention to Carlos Tevez.
The Monaco boss says facing the Italians will be more difficult than the trip to Arsenal in the last-16.
"This match is more difficult than the Arsenal one because Juve reached the quarter-finals so they are stronger than Arsenal."
Jardim admitted that Monaco's style of play actually makes them more like a traditional Italian team than a French side.
"Everybody in the team knows his role perfectly and what he is asked to do. Yes, maybe I can say that we play like Italian teams when we don't have the ball and we want to win it back," he added.
Leave a comment