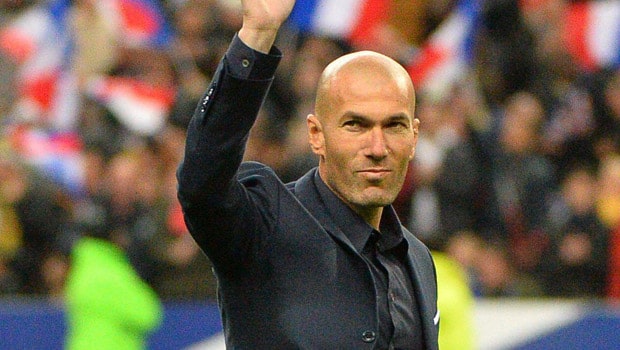 Real Madrid announced earlier this week that manager Zinedine Zidane is stepping down as the manager of the football club for the second time in his coaching career.
"Real Madrid C. F. announces that Zinedine Zidane has decided to bring an end to his current spell as head coach of our club," an official statement from the club said. "We must now respect his decision and express our gratitude for his professionalism, dedication and passion over the years and what he means to Real Madrid."
The club came in second place in La Liga this past 2020-2021 season, finishing a point behind Atletico Madrid.
Zidane was originally hired in 2016 before taking a 10-month break from the club in May of 2018. Since his return, he managed the team to a 2019-2020 Spanish league title and the Spanish Super Cup.
More recently, however, Real failed this past week to win the trophy for the first time in eleven seasons. Real did have to deal with over 60 injuries in just one season.
"Zidane is one of Real Madrid's great icons and his legacy extends beyond what he has achieved as a coach and player at our club," the statement continued.
If this truly is a final departure for the frenchman with Real, he leaves having won a trophy — on average —  every 24 games.
"He is aware that he has a place in the hearts of the Real Madrid fans and that he will always have a home at Real Madrid," Real's statement wrapped up.
There's no clear cut favorite of who may take over next.
The internal option would be to promote Real Madrid's B team coach Raul Gonzalez, but Antonio Conte could be an option now as well from outside of the club after he left Inter recently.
PSG's Mauricio Pochettino is always on the list in these sorts of discussions, but the recent rumors surrounding him have focused on Tottenham, not Real.
The future will always remain bright for such a storied club with deep pockets, but the managerial vacancy here is potentially a sign for some turbulent times ahead.
Leave a comment