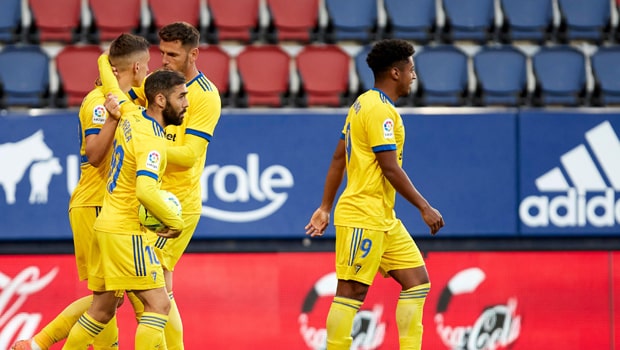 Cadiz CF is preparing to face its second season in the top flight of La Liga. For this reason, the club is working to improve on all fronts, from the pitch to the business strategy.
But not everything goes as planned, and in recent weeks the club has had ups and downs.
On the positive side, the club unveiled its new WebTV platform. This platform will contain all the club's audiovisual media and will be a selling point for fans to consume everything related to Cadiz.
Rafael Contreras, executive vice president of innovation, sustainability, and digitalization of the club, said at the presentation of the platform: "Today we present a Cadiz WebTV, which aims to be and will be a space to communicate with all the Cadiz feeling of the province, Spain and the world. This platform will broadcast content from the first team, the reserve team, the women's team, and the youth team. We are also working on broadcasting the first team's pre-season matches".
"We want any Cadista in the world to have access to the club they love through digital platforms. It is one more step in the growth of this club. We want the fans to feel very close to Cádiz. It is a space to communicate with the entire Cadista following."
On the negative side, the club is close to losing David Gil. The 27-year-old goalkeeper has made 17 appearances for the club, has allowed 23 goals, and has had a clean sheet on three occasions.
Gil was an essential part of the goalkeeping rotation last season after Alberto Cifuentes retired.
The club planned to continue with Gil and Conan Ledesma as its main options. But the club recently received an offer of intent from Liga Smartbank side UD Ibiza.
Gil has stated that he is interested in moving to a club that will guarantee him a starting place, so Cadiz would be willing to let the player go for the right price.
Leave a comment