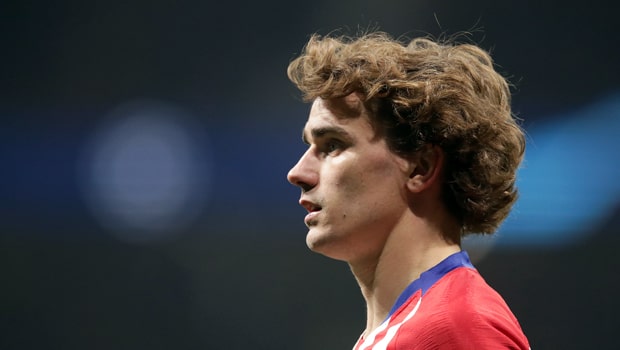 Antoine Griezmann feels Barcelona are equipped to win everything the game has to offer. The 28-year-old France international joined the Catalan giants this month after they met Atletico Madrid's €120m buyout clause.
The deal was completed despite tensions rising between the La Liga rivals, with Atletico claiming Barcelona had negotiated the deal before the buy-out price dropped from 200m euros at the start of July.
Griezmann, who scored 133 goals in 257 appearances for Atletico after signing from Real Sociedad in 2014, feels he will soon adapt to the more patient playing style of his new club. "I will adjust the way I did at Atletico," said Griezmann, who is in Tokyo with Barcelona.
"I like this style and I know I can contribute many things. "The first day was difficult because I was nutmegged twice in our warm-up rondos, one of them by [Ivan] Rakitic. "Atletico is faster, while here it's more about patience.
We have a team to win everything. It's difficult but we will have to work for it." Despite being heavily touted for a move to Barca last summer, Griezmann opted to sign a five-year deal with Atletico in June 2018.
Leaving his former coach Diego Simeone was a wrench, but the World Cup-winning striker admits his heart was set on moving to the Nou Camp. "He [Simeone] has been important to me on the field, but also in my private life. He knows I love him. We have a relationship that goes beyond sports," he added.
"I am focused on fitting in among the Barcelona players. My heart is here with them." Barcelona are 6.50 to win the Champions League this season.
Leave a comment