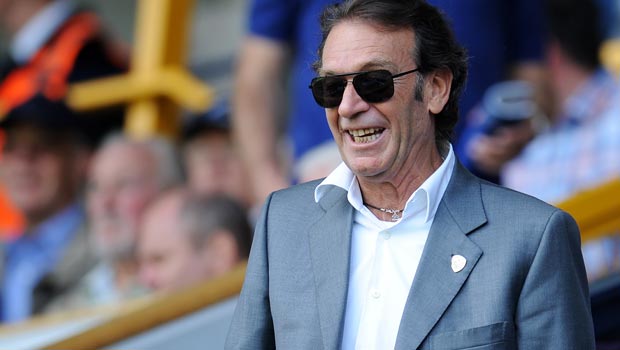 After Leeds United owner Massimo Cellino sacked his latest manager on Saturday evening, Elland Road legend John Giles has told the Italian to "get out of the club".
The former Cagliari owner arrived in Yorkshire with a reputation for making short work of his managers and has not disappointed.
Darko Milanic left the Championship side following Saturday's defeat to Wolves after only 32 days in charge, and is the third managerial departure since Cellino became owner in April.
Giles was a key member of the Leeds side during the club's golden era and the Irishman was in no mood to mince his words on Sunday.
"I think the best thing he could do is get out of the club and make way for a new owner who could work in the best interests of the fans,"
he said in a radio interview.
Former Sturm Graz boss Milanic lasted just six games at Elland Road – incredibly the same number as previous boss Dave Hockaday was given by Cellino.
Leeds are currently 16th in the Championship table and Giles believes the owner is demanding 'miracles' from his managers while making a 'total mess' of a proud club.
Unfortunately for Leeds fans, Giles is not optimistic anything will change under the current structure.
"There's nobody going to stop him," Giles said. "He's in charge of the place."
"It's outrageous that someone like him could come into a club – any club – and behave the way he has."
Having previously been caretaker boss, Neil Redfearn has been appointed to take over from Milanic and travels to Cardiff for his game next on Saturday.
Leave a comment