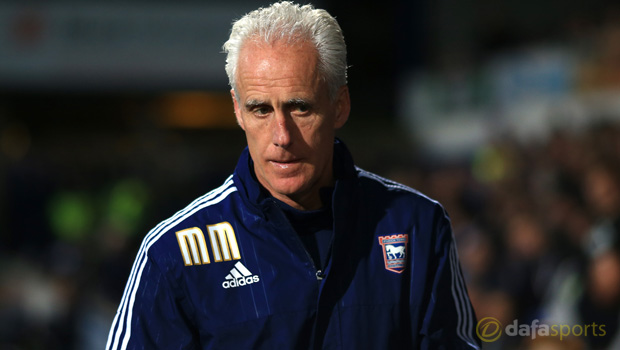 Ipswich Town boss Mick McCarthy has shown his support for Sam Allardyce after claiming the Sunderland boss deserves to be next England manager.
Following England's disappointing Euro 2016 campaign, the Football Association have been on the lookout for a new boss after Roy Hodgson's resignation.
The Three Lions failed to get past the last-16 stage after losing to Iceland and the FA are now under pressure to find the best man for the job.
Gareth Southgate, Alan Shearer, Allardyce and Steve Bruce have all been linked with the role but McCarthy believes the former Bolton man should be handed the reins.
He told the Chronicle: "Sam's just been excellent, I think. I don't know how many things he's won. Promotions, stays in the league.
He gets the best out of people. "Somebody wants to write a CV for him.
What's his CV? He gets players for not a lot, he gets the best out of them and generally they get promoted, stay up or upset the apple cart with everybody else.
He just gets the best out of people. Surely that's got to be the remit of any manager.
"They've tried numerous other options, haven't they and gone away from [them].
Sometimes Sam has been tagged with the long ball and how he plays.
But for me it's about winning games. "I'd imagine that the better players Sam's got the better football he'll play.
And if he can get the best out of them, why not?"
Leave a comment