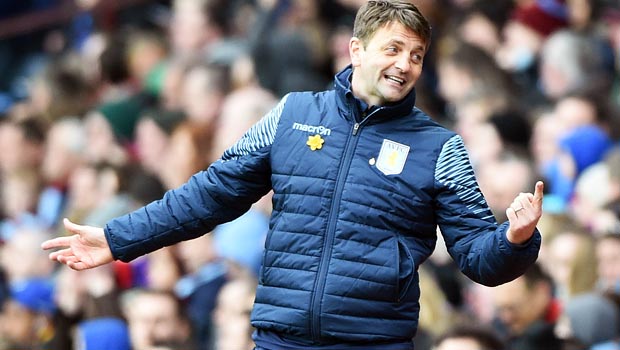 Swansea boss Garry Monk has paid tribute to the way in which Aston Villa's fortunes have been revived since Tim Sherwood took over.
The clubs meet at Villa Park on Saturday with Sherwood chasing a fourth straight victory in his six games since taking over from Paul Lambert.
The former Tottenham boss has helped Villa into the FA Cup semi-finals and they have also climbed out of the relegation zone thanks to back-to-back league wins over West Brom and Sunderland.
Victory against Swansea could see Villa put some real daylight between themselves and the bottom three and Monk say the improvement in fortunes is clear for all to see at Villa Park.
"He's gone in there and lifted the confidence in the group," Monk said. "You need results to do that but they've got very good players there who obviously weren't playing to their full potential before Tim took over."
Villa are 2.47 to add the scalp of Swansea (2.92) to their recent strong run while the draw is 3.10.
Monk is an admirer of Sherwood's no-nonsense approach to management.
"He's had an instant impact. He's a very honest guy, black and white, and that comes across in his interviews and the way he approaches the game," the Swansea boss added.
Swansea were unfortunate to lose against Liverpool on Monday night and Monk says they have still got their own targets to aim for this season.
He said: "We know this game is vitally important to them but it is the same for us. We've got our own agenda; we want to achieve our best total of 47 points."
"I think you've seen our attitude and focus in our recent games against Tottenham and Liverpool. The actual performances deserved more than they got," added Monk.
Leave a comment