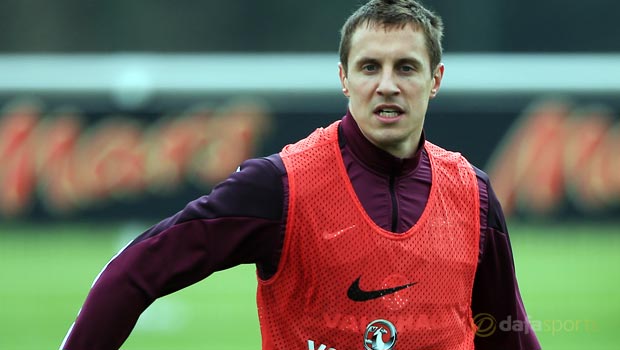 Everton defender Phil Jagielka is desperate to remain part of the England set-up for as long as he can and wants to feature at Euro 2016.
The centre-half is set to play for England in their friendly in Italy on Tuesday night as they look to continue a great run of form since their disappointing World Cup and he has no intention of going away in the near future.
"I am fully aware that I am not getting any younger, but by the same extent I am really enjoying my football at the moment," the 32-year-old defender said.
"I really enjoy obviously meeting up with England and I am desperate to try and battle for, keep or whatever situation, my place at the moment for as long as I possibly can.
"I've got no plans to do anything else. Until they tell me they don't want me, unfortunately I am going to keep turning up."
Meanwhile, Jagielka has been full of praise for England goalkeeper Joe Hart for his lauded display against Barcelona.
Manchester City may have crashed out of the Champions League to Barca but Hart's performance in the Camp Nou was out of the top drawer and kept his side's defeat in the last-16 second leg to a respectable 1-0 when it could have been many more.
"We were away and we watched the Barcelona game," Jagielka said. "We were pretty much laughing at the performance from Joe. It was just one of those nights
"It is normally the people scoring the goals and things like that (who get the praise), but when Joe is needed he normally comes up trumps with some fantastic saves or some fantastic decisions in games.
"He is a pleasure to play in front of and he is a great kid, a great guy."
Leave a comment