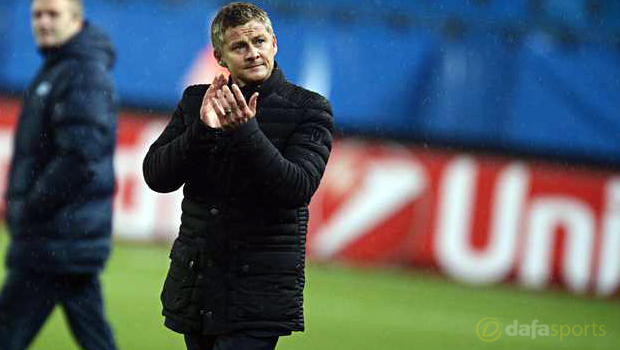 Celtic boss Ronny Deila is not expecting anything revolutionary from Molde this evening despite Ole Gunnar Solskjaer's return to the club.
Solskjaer was in charge of Molde for three years before joining Cardiff City in January 2014 for an ill-fated spell that lasted less than nine months.
The former Manchester United striker was reinstated at Molde just over 24 hours before the Group A clash with the Hoops in Norway, but Deila does not believe his return will have a huge impact on the game.
"They have worked together many years and they know each other well," said the Parkhead manager. "Solskjaer built the club up together with a lot of the people who are here now.
"It is not so long since he was last here and 90 per cent of the players played under him the last time.
"He is coming back and the club is in good condition so I don't think they will revolutionise the team or do something very different."
Meanwhile, Deila denied feeling extra pressure on returning to his homeland with Celtic but admits natural pride will see him going all out to win.
He added: "There is pressure every time we play at Celtic and the big goal is to get through in the Europa League.
"It is a big game tomorrow and a good opportunity to get three points. I have pride all the time. I hate losing. I want to win every game we go into."
Celtic are priced at 2.42 to win in Norway this evening, with the home side 2.68, while the draw is 3.20.
Leave a comment