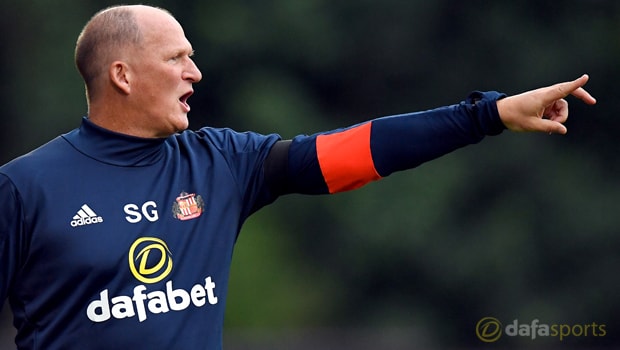 Sunderland manager Simon Grayson insists several members of his squad will be sold unless they work harder this season.
The Black Cats, 15.00 to win the Championship title, were left embarrassed on Saturday as they lost 3-0 to St Johnstone in a friendly.
Grayson's men had started the game well but they made sloppy errors at the back and the former Leeds United boss was visibly frustrated on the touchline.
He made a number of changes at half-time to try and help Sunderland improve in the match, and insists he will not be afraid to wield the axe.
He has just a couple of weeks to prepare his side for the first game of the Championship season against Derby County and the 47-year-old admits his players must buck their ideas up.
"There's certain players that are buying into the ideas and certain players that aren't," he told the Shields Gazette.
"If players are not willing to work hard for this shirt they can go somewhere else.
I'm not prepared to work with players who aren't prepared to run and do the basics that millions would give their right arm to do. We have to address it and we will address it.
"No disrespect to St Johnstone but they wouldn't be in the top half of the Championship, and if teams in the top half of the Championship get opportunities like St Johnstone got then it is going to be a tough season for us."
Leave a comment