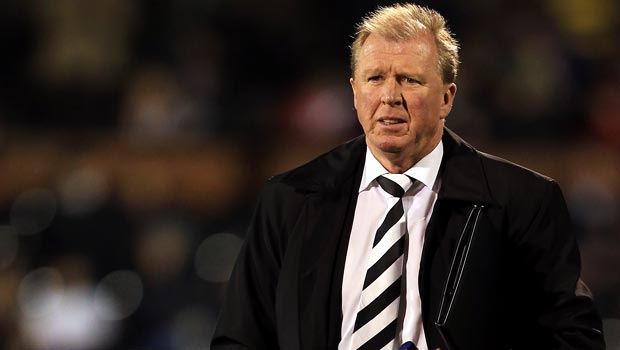 Derby County boss Steve McClaren believes the decision to send Jake Buxton off cost his side the game as they eventually lost 3-1 to Chelsea in the Capital One Cup.
The powerful centre-back was sent off after colliding with Frenchman Loic Remy, who was charging in on goal, in the second half.
Officials decided Buxton had stopped a clear goalscoring opportunity but McClaren was quick to condemn the call.
Derby, 3.50 to win the Championship, had just managed to get back in the game thanks to Craig Bryson's curling effort after Chelsea had taken the lead thanks to Eden Hazard and a fine free-kick from Filipe Luis.
After the game, McClaren blamed the officials for his side's inability to salvage a draw.
He told Sky Sports: "They grew into the game, got better, and once we got the goal we were in the ascendency and the momentum was with us, and we've been robbed, really, by a ridiculous decision.
"I've watched it over and over and the foul is actually by Remy on Buxton because Buxton was ahead of him and you just see he pulls his left arm out of the way which gets him in front.
"Then Grant is coming out and Remy isn't appealing for the foul but for handball outside the box which we thought was the decision."
He added: "It's unbelievable to see that Buxton was sent off. We've talked nice and calmly about it with the officials and I just said 'from that distance and angle you can't see what Remy did, we understand that, but the decision is wrong."
Leave a comment