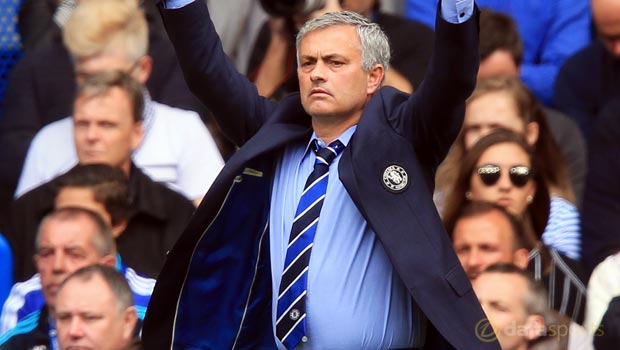 Chelsea defender Branislav Ivanovic has tipped Jose Mourinho to be named Manager of the Season.
According to the Serb, there should be no question over who wins the award after Mourinho steered Chelsea to a comfortable title triumph.
"There is not even a question over who the best manager is this season," Ivanovic said.
Chelsea have cantered to the title since the turn of the year, going 16 league games without defeat since they were humbled by Tottenham at White Hart Lane on New Year's Day.
Ivanovic says much of their success is down to the manager getting the key decisions and tactical changes right along the way.
Mourinho has not been named Manager of the Month in the top flight this season, but Ivanovic says he deserves to be recognised for his stellar work.
"I don't know how that (not winning manager of month) happened. But it doesn't matter. If he won one or not, for sure he is the best manager this season," the full-back said.
"He always makes the difference. Most of the games, when you study them, every single one he was important in making sure we won them."
Chelsea will attempt to make it 17 games without defeat when they visit the Hawthorns on Sunday to face West Brom.
The Blues are 2.01 to win and Ivanovic hinted that there will be no question of Mourinho allowing Chelsea to ease up with the title already secured.
"He has crucial things to say and crucial things to decide. When there is a big game he is always so motivated, but small games too. Inside the team, it's all about him. We are all so happy and appreciate the fact we get to work with a manager like him," he added.
Leave a comment