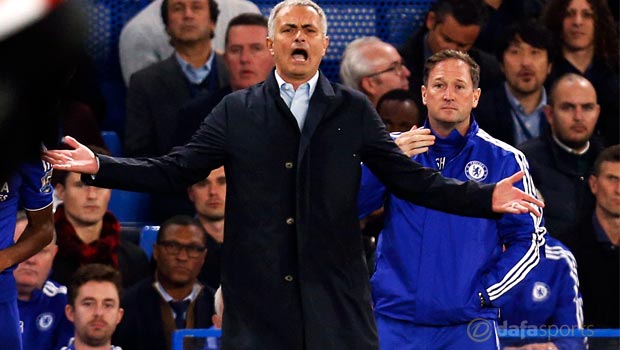 Chelsea striker Radamel Falcao believes Jose Mourinho will turn around the club's fortunes and will also get the striker firing.
The Colombian striker, just like Chelsea, has struggled this season when scoring just one goal in the 2-1 home defeat against Crystal Palace, but he believes better times are just around the corner.
Chelsea are 16th in the Premier League table and Mourinho is under pressure to turn things around, while there have also been suggestions he does not have the backing of the dressing room.
Chelsea issued a statement earlier in the week to offer their support to Mourinho and now Falcao has also given his backing to the Portuguese.
"Mourinho's a great coach. He is ambitious and a winner," said Falcao. "He has great skills to train us but results have not helped us.
"We have the quality and skills to change this and reverse the situation."
The Monaco man struggled to score goals while on loan at Manchester United last season, and he is having similar problems after arriving at Stamford Bridge.
Even so, Falcao, who is priced at 101.00 to finish as the Premier League's leading goalscorer, is convinced his own fortunes will also turn around and he will soon be finding the back of the net on a regular basis.
"I'm still fully motivated," he added. "My moment will come. I'm fine, I'm improving and increasingly I feel better."
Chelsea are at home to Aston Villa when they return to action after the international break and are priced at 1.30 to get the win.
Struggling Villa are priced at 10.00, while the draw is 4.90.
Leave a comment