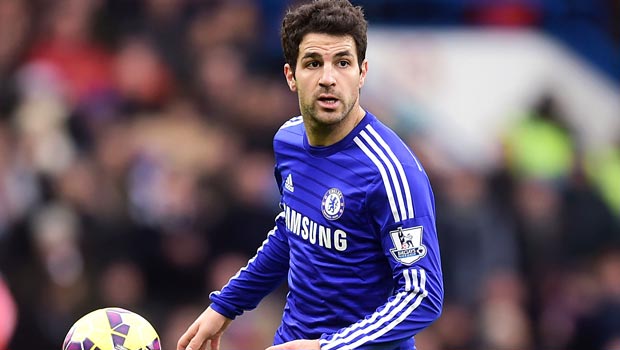 Chelsea star Cesc Fabregas insists the Blues are back to their best after disappointing back-to-back results against Southampton and Tottenham.
Jose Mourinho's men, priced at 7.50 to win the UEFA Champions League, were pegged back over the Christmas and New Year period after failing to pick up maximum points in successive road trips to the Saints and Spurs.
Chelsea were held to a 1-1 draw on December 28 by Ronald Koeman's men before then losing 5-3 to Spurs on New Year's Day.
Those two results allowed Manchester City to respond and now Mourinho's side only have a two-point gap at the top of the Premier League table.
Since the defeat at White Hart Lane, Chelsea have beaten Watford 3-0 in the FA Cup and secured a 2-0 win over Newcastle in the league.
They will compete in the league, FA Cup and Capital One Cup in the next few weeks and Fabregas believes they are now over their mini slump in form.
He told the London Evening Standard: "There is never complacency at Chelsea, we just want to win every game. Of course that's not possible through the season, there are many, many games.
"You can always have a bad day and things won't go your way. But we are ready. Some of us had a little break.
"We have recovered from the Christmas schedule. It was tough but we feel that we had a few days to rest.
"Losing to Tottenham like we did was a shock, but when you watch the game again you see that every chance they had, they scored. But that's it, we are just looking to move forward now."
Leave a comment