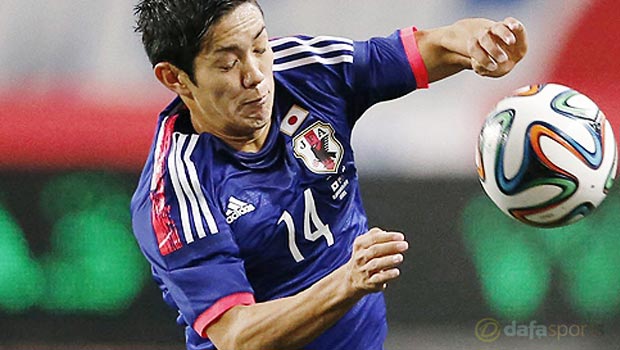 FC Tokyo have revealed that Chelsea have made a move for their Japan international striker Yoshinori Muto.
Blues boss Jose Mourinho is in the hunt for at least one more striker as doubts surround the future of veteran Didier Drogba, while Diego Costa's injury problems are also a concern.
The Blues have been linked with a number of high-profile strikers, who would cost big money, but it also looks as though Mourinho is also keen to bring Muto to Stamford Bridge.
A spokesman for the Japanese club said: "It is true that we have received an official offer from Chelsea for Muto. But nothing has been decided."
Muto impressed for Japan at the Asia Cup
in January and has again caught the eye with three goals in four games for Tokyo, who sit third in the J-League.
They add to the 13 he scored last season and Chelsea are clearly impressed with his goalscoring record.
A modest fee of £4million would be enough to secure his service, and the player says he is pleased to be linked with a move to Stamford Bridge.
Muto told the Japanese press: "I'm honoured to receive an offer from this wonderful team, but I have not made any decision yet."
Japanese players have had a history of struggling in the Premier League, but Chelsea, who recently announced their largest ever commercial deal with Japanese tyre firm, Yokohama Rubber Company, clearly feel Muto will be a different story.
Leave a comment