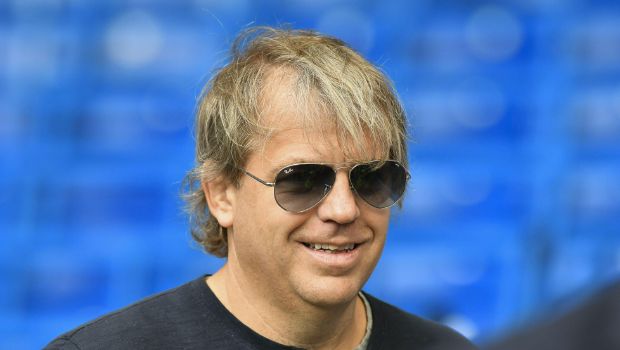 Chelsea owner Todd Boehly is now a majority shareholder in French Ligue 1 club Strasbourg.
This was confirmed by Chelsea's parent company BlueCo, which claimed that the investment would 'create huge opportunities' for both clubs.
Speaking of the development, Boehly said the plan is to develop a multi-club model.
Boehly, now a co-owner, outlined his plans to make Chelsea one of many connected clubs early in his Stamford Bridge reign, just like how the City Group spearheaded Manchester City and Red Bull setups.
The Boehly and Clearlake Capital Consortium now owns the Ligue 1 club. They had looked at clubs in some countries, including Belgium, Portugal, and Brazil, and considered buying into some of Strasbourg's French rivals.
With this statement, the French club, which finished 15th in Ligue 1, becomes the first that Boehly and Co have added to their stable.
According to reports, the size of the stake in France claimed the Blues' owners had bought the majority stake at a cost of around £65m.
It could therefore be the beginning of club model rivalry with Man City.
Reports also said Strasbourg president Marc Keller would retain his position, and Strasbourg will run independently from Chelsea.
The French now have an opportunity to become a top-eight side and improve all teams and the infrastructure across the club. So, there won't be a surprise to see some Chelsea fringe players go on loan at the club while some prospects could join the Blues.
They will therefore merge resources and expertise.
As a reminder of his plans last September, Boehly said he would love to continue building the footprint while talking about having a multi-club model.
"There are different countries where there are advantages to having a club.
"Our goal is to ensure pathways for our young stars to get onto the Chelsea pitch while getting them real game time. To do that is through another club in a competitive European league," he added.
In a statement, BlueCo, Chelsea's ownership group, said it's an honor 5o be part of the historic club. The firm restated its commitment to preserving the heritage of Racing and is focused on working closely with Marc and his management team to continue the excellent work they have been doing.
Leave a comment