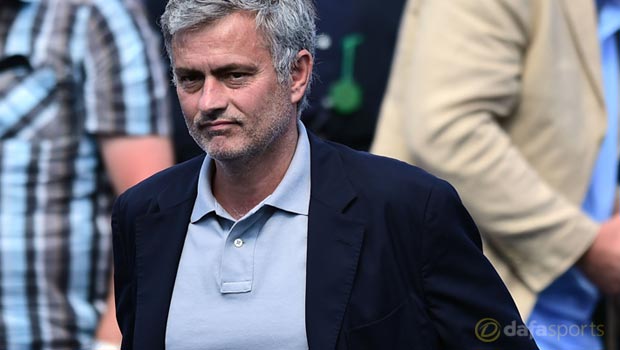 Chelsea boss Jose Mourinho has accused the club's title rivals of trying to buy this season's Premier League and has called on his players to resists all attempts to take their championship.
Since the takeover of Russian billionaire Roman Abramovich in June 2003, the Blues have traditionally been one of the biggest spenders in Europe.
However, despite being linked with a host of top names this summer, Chelsea have been relatively frugal in the transfer market, signing Asmir Begovic from Stoke and bringing in Radamel Falcao on a season-long loan.
In contrast, Manchester City have spent £49million on Raheem Sterling with more big-money signings expected before the transfer window shuts, while Manchester United have brought in Memphis Depay, Morgan Schneiderlin, Bastian Schweingsteiger and Matteo Darmian.
Liverpool will also be hoping they can challenge for the Premier League title again after signing Christian Benteke, Roberto Firmino and Danny Ings, amongst others.
As a result, Man City are 3.75 to win the Premier League, with Man Utd 6.00 and Liverpool 26.00, while Chelsea are 2.50.
The transfer activity of Chelsea's rivals has led to Mourinho accusing them of trying to buy the title, a charge which has often been levelled at the Blues.
The Portuguese coach has called on his charges to stand firm in the face of increased competition for silverware, claiming they have the strength to resist all challengers.
"In the beginning of Mr Abramovich coming to Chelsea, Chelsea was buying the title," said Mourinho.
"Now, they are buying the title. All of them, they are buying the title.
"It is up to us to be strong and to fight them and, obviously, to try and win it again, even without the big investments."
Leave a comment