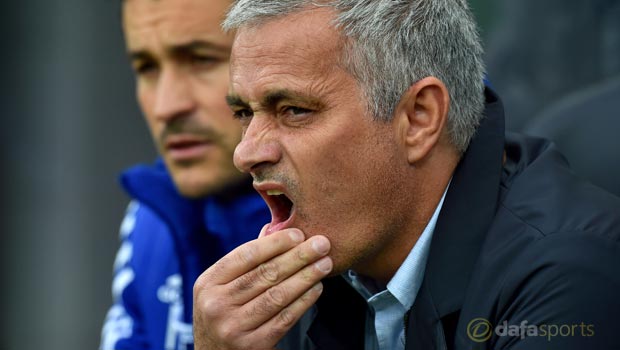 Chelsea boss Jose Mourinho has dismissed claims he has fallen out with several players as the Premier League champions' poor start to the season shows no sign of ending.
Saturday's home defeat to Southampton was the Blues' fourth in eight games so far and has led to suggestions Mourinho's relationship with some of his senior players has deteriorated so badly that it is now affecting performances.
Mourinho has been openly critical of some of his squad during the poor start, with the likes of full-back Branislav Ivanovic, captain John Terry, last season's Player of the Year Eden Hazard and key midfielder Cesc Fabregas all looking out of sorts.
However, Mourinho came out fighting following Saturday's latest defeat – the 3-1 reverse at home to Southampton – and says if anyone thinks he has lost support from the players they should ask them direct.
The Portuguese coach went as far to say that if the players no longer back him then he would resign.
"People can say what they want. I think you should go straight to the players," he said.
"Get a table at Cobham next week – John Terry doesn't go to the national team, Diego Costa doesn't go, Ramires doesn't go. Ask them.
"If they tell you they don't trust me, that is the only thing that can make me resign. The only thing. But not fake sources. The players at the table."
In typical bullish style, Mourinho has also claimed he is enjoying some aspects of the current bad run of form and says he is learning more about himself as a manager and a person.
"It makes me understand how big a guy I am," he added. "I am not afraid. I'm not crying, I'm not desperate. It makes me realise how big I was, how big I am.
"When you win and you win titles and you are champion, life is easy. It's easy to be proud. It's easy to be what you are. In this moment it's not so easy and my feelings – I'm so unhappy with the sport feeling of defeat but I am so happy with myself with the way I am facing this."
Chelsea, who are 17.00 to win the Premier League, will hope to arrest the slide following the international break when they take on struggling Aston Villa at home on October 17. Villa are huge 9.50 outsiders to win, Chelsea are 1.33 while the draw is 4.75.
Leave a comment