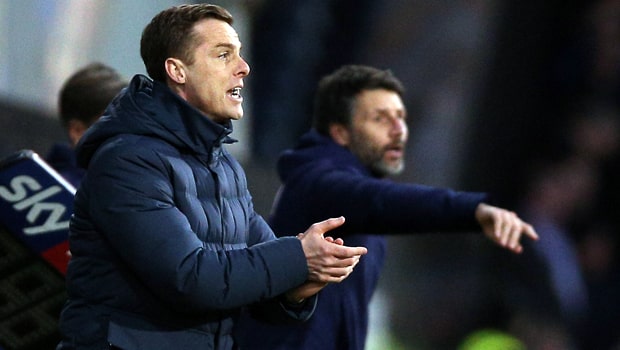 Parker speaks on lesson learned from Huddersfield Town game Parker speaks on lesson learned from Huddersfield Town game
Fulham manager has said lessons can be learned from his side's 3-2 victory over Huddersfield Town at Craven Cottage.
The five goals of the game were score during the first interval. Three goals were scored within the half-hour by the hosts. The visitors later reduced the deficit with two soft goals before the end of the half, making the game end on a nervy note.
Speaking after the encounter, the gaffer, who noted that the result is key, said he was pleased with the first 35 minutes, but Fulham took their foot off the pedal.
While noting that the Whites got into a good position with 3-0 up, he said his lad put themselves in a tight position after dropping intensity, making the game to be too easy for visitors.
Parker, who said Huddersfield converted the first two chances they had when they got into his team's box, which gave them the confidence to chase down the game to a nervy end.
Speaking further, he said at 3-0, the visitors were looking dejected, and Fulham ought to have put them to the sword.
While stating that he was a little bit disappointed over his side's performance, he said he is happy that they got the maximum points by seeing out the game, adding that there a certain lesson that can be learned from it.
He also stated that the team is growing, noting that at the start of the present season, the game might have ended in a draw.
Speaking on the return of striker, Aleksandar Mitrović, who returned to action after an injury layoff and scored the match-winner, the former England midfielder said the Serbian had done well, having returned to full training on Thursday.
While noting that Mitrovic had been working hard in the last few weeks on his recovery, he said for him to play 90 minutes and scored also showed his quality in the team.
While lauding Mitrovic for his excellent performance, he also pointed Marek Rodák as another key performer. The goalkeeper made six excellent saves in the second half to help his side get the maximum points.
Fulham currently occupies the third spot on the Championship log with 52 points behind West Brom and Leeds United.
Leave a comment