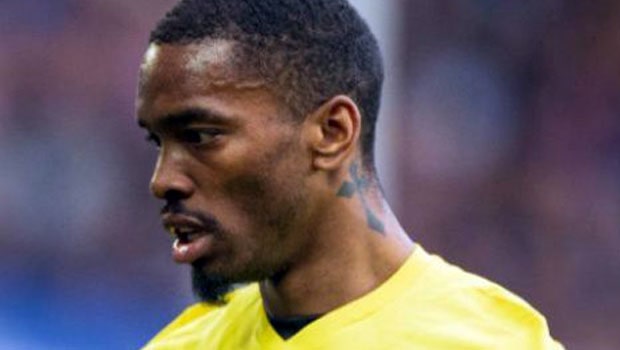 The Gunners have had a scintillating season on multiple fronts, but there's one area where they're yet to hit their stride – the forward line. With injuries to Gabriel Jesus and inconsistency from Eddie Nketiah, Arsenal is on the hunt for a reliable striker this winter. Recent rumors suggest that Ivan Toney is on their radar, and if the move materializes, he could become a valuable asset. However, while Toney's arrival could significantly boost their attack, some believe that Arsenal already has what it takes to clinch the title.
Ivan Toney's impressive performances at Brentford have earned him the spotlight, and Arsenal fans can't help but imagine how he would fit into their squad. Many experts have touted him as the ideal candidate to lead the Gunners' attack. One aspect that stands out is his ability to adapt seamlessly to different situations on the field. Toney doesn't solely rely on pace; he's an intelligent footballer who knows how to navigate the game. This quality makes him a great fit for Arsenal's style of play.
On the other hand, some voices believe Arsenal is more than capable of securing the title, with or without Ivan Toney. The team came tantalizingly close to the title last season and has already had an impressive start to the current campaign, sitting just behind North London rivals Tottenham.
According to some football pundits, Arsenal's success under Mikel Arteta isn't dependent on a single prolific goal scorer. The team's setup and tactical approach are well-suited to a collective effort in attack. While Ivan Toney is undoubtedly a brilliant player who can make a difference, he might not be the absolute necessity many believe.
Even if Toney doesn't end up at Arsenal, his future in football remains bright. His impressive tally of 20 Premier League goals for Brentford last season showcases his goal-scoring prowess, making him a coveted player for numerous clubs. Wherever he goes, Toney is expected to be a significant contributor to his team's success.
Ivan Toney's rumored move to Arsenal has ignited discussions about the Gunners' title aspirations. While the striker could undoubtedly bolster Arsenal's attacking force, there are differing opinions on whether he is the absolute key to their title ambitions.
Leave a comment