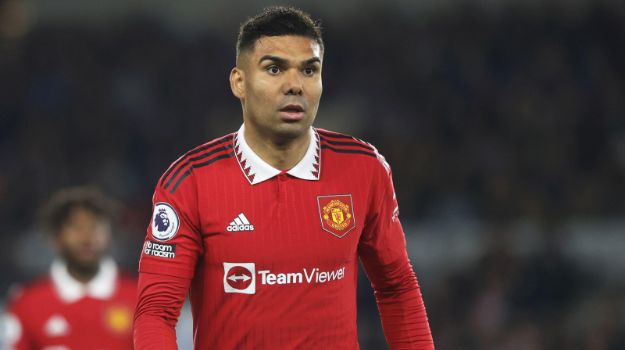 Manchester United midfielder, Casemiro wants his countryman Neymar to join him at the English club but has yet to determine his future at Paris Saint-Germain.
The Brazilian striker faces criticism at the club for their inconsistent performance this season.
Some PSG fans had protested at the apartment of Neymar and Lionel Messi, asking them to leave the club, having failed to help them land a champions league trophy missing from their cabinet.
According to the report, the Red Devils opened discussions with the French giant about bringing Neymar during the summer transfer window.
L'Equipe reports that PSG are ready to listen to offers, and they have turned to the Premier League to find a suitor. Reports say clubs such as Manchester United and Chelsea are showing an early interest in the Brazilian forward.
Manchester United wants to sign Neymar on an initial loan deal in the summer, while Chelsea is merely keeping a close watch on the forward's situation with the Ligue 1 powerhouse.
According to L'Equipe, PSG prefers a permanent transfer deal but would consider discussing a loan agreement.
Despite being opponents against each other during their stint in Spain, Casemiro is "trying to convince" Neymar to join him at Manchester United.
It's left to see Manchester's offer for Neymar, who has four years left on his contract at PSG.
Neymar, reportedly earning €56.36 million (gross) per season on his deal, has yet to play for PSG since suffering a season-ending ankle injury during its Ligue 1 home fixture against Lille OSC in February.
It's now left to see if Man United will make an official bid for him, as the club can pay his wages.
Like Messi, who could become a free agent, the Brazilian also seem ready to leave.
Leave a comment