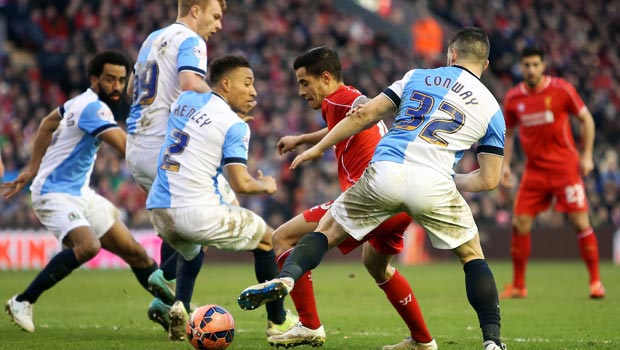 Liverpool boss Brendan Rodgers believes the form of Philippe Coutinho should put him in contention for player of the season prizes at the end of the campaign.
The Brazilian playmaker has been outstanding in the Reds' recent resurgence and headlined his performances with a series of superb goals in their recent Premier League wins.
His latest brilliant strike secured a 2-1 victory over champions Manchester City at Anfield coming soon after similar crucial goals against Bolton and Southampton.
The 22-year-old would also be eligible for young player awards and Rodgers thinks he deserves to come into consideration when the season's most influential performers are assessed.
Rodgers said: "He is certainly going to be up there, there is no doubt about that. He has played very well. I think that period the team suffered at the start of the season, with our lack of penetration at the top of the field – he is the player that thrives on that.
"He is normally the player that makes the last pass for those players running in to score the goals.
"We didn't quite have that in the opening months. He had to stay longer on the ball and wasn't as effective, but now the dynamics in the team are very good, with the pressing and the movement off the ball.
"That allows him and his technical quality to really shine and he is starting to add goals to his game, and scoring some fantastic goals. Very importantly, he is contributing to the team and there are still improvements to make from someone so young."
Sadly for Liverpool, Coutinho could not weave his magic in the FA Cup clash at home to Blackburn on Sunday and the Reds now face a replay.
They are next in Premier League action when they go to Swansea on March 16 (Liverppol 1.97, Swansea 3.94 draw 3.24).
Leave a comment