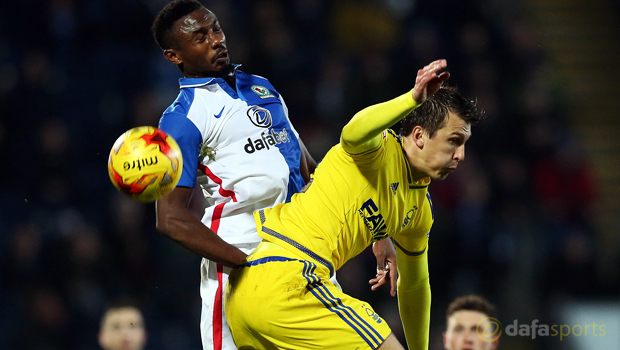 Blackburn manager Paul Lambert has praised Fode Koita for his performance against Nottingham Forest in the Championship on Monday night.
Koita was drafted in to the starting lineup to partner prolific frontman Jordan Rhodes in the goalless draw at Ewood Park.
The former France under-21 international, who joined from Caen this season, spurned the best chance of the game but Lambert felt he acquitted himself well for Rovers, who are priced at 17.00 to get promoted.
Lambert believes the 25-year-old is starting to show signs of improvement and hopes he can continue to grow into English football as they bid to continue climbing the table this term.
The former Villa boss insists that the striker has worked hard for his chance on the training ground and expects he can provide an unpredictability factor as the season progresses.
Lambert said: "It's been tough for him to come in from another country and have to adjust quickly to a different style of football.
"But I thought he was a handful all night; a real, real handful.
"He won a lot of headers, his physical presence was really strong and he had the best chance of the game.
"Probably if he would have mis-headed it, it would have gone in, but he was in there to head it, and I was delighted with the way he played.
"Fode's done well in training.
"He's unpredictable. You see him do things in training that make you think, 'he's got something here', and then there are other times when he makes little mistakes, which is fine.
"But I thought his performance was very good."
Leave a comment