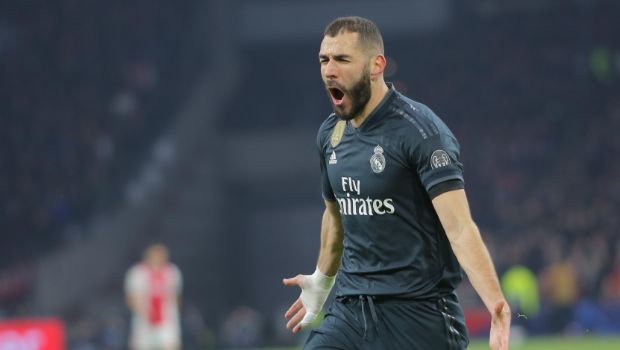 Real Madrid forward Karim Benzema has stated that Real Madrid still wants to win the UEFA Champions League again, their 15th title, if they do so at the end of the current season.
Real Madrid were phenomenal as they came from behind, two goals down, to beat Liverpool 5-2 in the first leg of the round of 16 fixture.
The French striker scored a brace himself after Vinicius Junior's brace had brought the Los Blancos level at halftime of the game at Anfield stadium.
In a game that stands as a repeat of last year's final, Real Madrid goes into the second leg with a substantial 3-goal advantage and looks steady enough to go through to the quarter-finals of the competition that they have won 14 times, and Karim Benzema is placing his money on Real Madrid winning a second consecutive and a 15th European title in general.
"We played with personality; we produced goals – we want this Champions League again. And that produced a match which was lovely to play in and for those who were watching. After those first 15 minutes, we saw the true Real Madrid.
Football at this level is hard. They started better than us, but this was a big game, and we were ready." Karim Benzema said after the game.
Before the second leg happens on the 15th of March, Real Madrid has a laden fixture schedule that starts with a La Liga game against their City rivals Atletico Madrid at Santiago Bernabeu on Saturday before the first leg of their Copa Del Rey semi-final fixture against Barcelona at home.
Two more La Liga games will follow with a game at Real Betis away from home and Espanol as the Los Blancos will hope to catch up with Barcelona, who tops the La Liga table with eight points ahead of their rivals.
Leave a comment