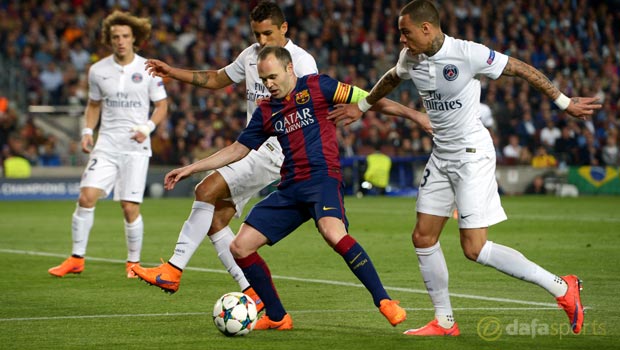 Barcelona midfielder Andres Iniesta insists he is not happy with his domestic form in La Liga despite his brilliant assist in the Champions League quarter-final win over PSG on Tuesday night.
The Spain international picked up the ball deep in his own half and set off on a great run, beating a host of defenders along the way before setting up Neymar.
Despite his heroics in the Champions League, Iniesta has not had his usual impact domestically and has yet to provide an assist or a goal in Barca's quest for the title for which they are 1.36 to win.
"I'm happy with the way it worked out," Iniesta told AS. "The truth is that it was a nice, fast and improvised run, but it's good that it resulted in a goal for Neymar.
"Personally, though, I think I have room for improvement. I'm unsatisfied with my form right now."
Barcelona are closing in on the treble this season as they sit top of La Liga, are into the last four of the Champions League and also have the final of the Copa del Rey ahead of them.
"We're feeling very good going into the decisive stretch of the season," the World Cup winner added.
"We could have 10 games left and we will play them all with a positive attitude."
Leave a comment