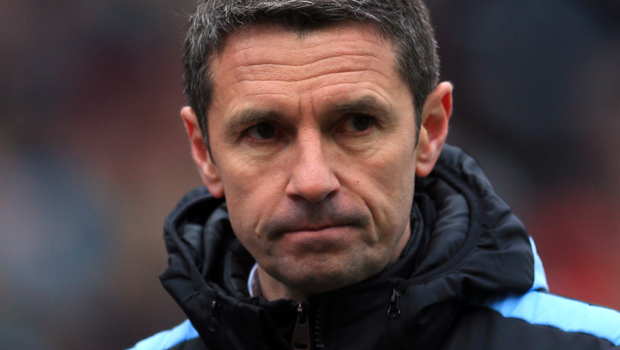 Aston Villa coach Remi Garde has admitted that he is having to field under-performing players due to the lack of quality within his squad.
The Frenchman has hinted that he thinks some of the squad are not giving 100 per cent in both training and matches. Villa are currently eight points from safety at the bottom of the Premier League and their performances have been heavily criticised this season.
Garde's men were beaten 6-0 by Liverpool last time out, their heaviest defeat at home in 81 years but the 49-year-old claims his options are limited.
Garde believes he cannot play a host of youngsters at the minute but he concedes that some of his current squad are not pulling their weight at the moment.
He told Sky Sports: "I cannot say 100 per cent but maybe, yes.
"When I see players not 100 per cent committed I need to know why and my job is to make them fully committed. Saying this I cannot go into every brain.
"To run a football team if you have no competition within the team and within the squad it's not the best thing. Some of them could be [taking their places for granted]. This is not healthy for the squad and for the team.
"But I'm not sure that I saw enough quality among the reserve team to put a player in a very difficult situation in Aston Villa's first team at the moment."
Leave a comment