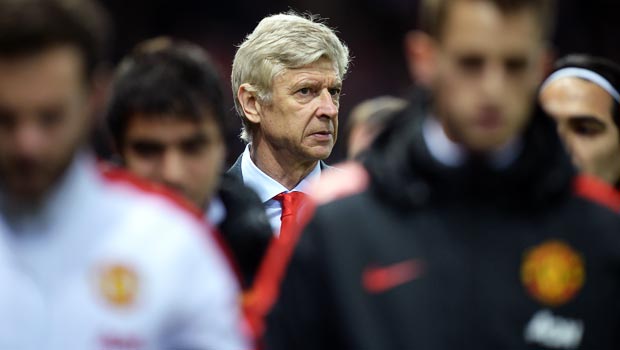 Arsenal manager Arsene Wenger has said his side's clash with Manchester United in the quarter-finals of the FA Cup on Monday night is huge for both sides.
The Gunners are in the middle of a good run in the Premier League with seven wins from their last eight games, which leaves them third in the table ahead of United and just four points behind second placed Manchester City, and they will be looking to take that sort of form to Old Trafford where their record is poor.
The north Londoners have not won since September 2006 and suffered a heavy 8-2 defeat in August 2011 but Wenger does not believes that will have any effect on Monday's match and the Gunners are currently priced 2.81 in the match betting.
Wenger knows continued progress in the FA Cup is crucial if his side are to maintain momentum in the fight to secure a top-four finish once again.
"Monday night is a big game, and every big win in a big game has an impact subconsciously in the belief of the team," said Wenger.
"It [winning the FA Cup last season] gave us energy because we had a few years without winning a trophy and on that front it was vital.
"This team has a good mentality because we had a slow start this season and every time when we lose a big game, you see how much the players are touched.
"I think the mentality is very healthy, they want to do well and we will be focused on Monday night."
Leave a comment