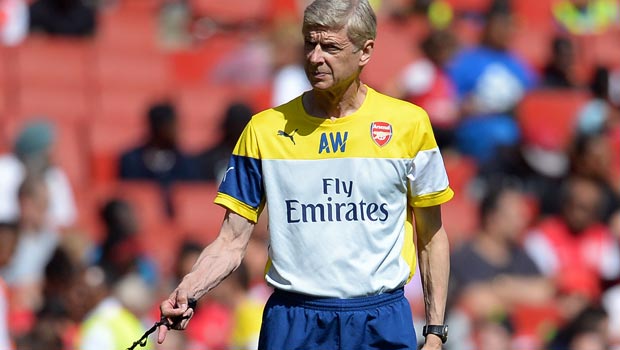 Arsenal manager Arsene Wenger has refused to rule out a late move for a new striker before Monday's transfer deadline.
The Gunners will be without star striker Olivier Giroud until at least January after he underwent surgery after picking up an injury against Everton two weeks ago.
Wenger could use Yaya Sanogo, Alexis Sanchez, Lukas Podolski or Theo Walcott up top this season but the Frenchman has hinted about a possible deal before the end of the window.
Arsenal were linked with Loic Remy on Sunday but the Queens Park Rangers striker joined title rivals Chelsea instead.
Monaco's Radamel Falcao has been linked with a move to the Emirates and Wenger has refused to rule out a late move on Monday.
Speaking after his side's 1-1 draw with Leiecester City on Sunday, he said: "Look, the decision is not to make, it's to find personnel. We are open, we work on it, but let's not fool ourselves. Man City lost against Stoke and had strikers, it's not just about buying one player.
"We want to and we are open to it. The pressure to buy is always there, we have to live with that, we try our best.
"I don't want to speak about individual cases. We are very active."
Wenger's side will target the Premier League title once again this year but with a lack of firepower up front they could struggle to compete with their rivals. The Gunners are currently 11.00 to win the league with Dafabet.
Leave a comment