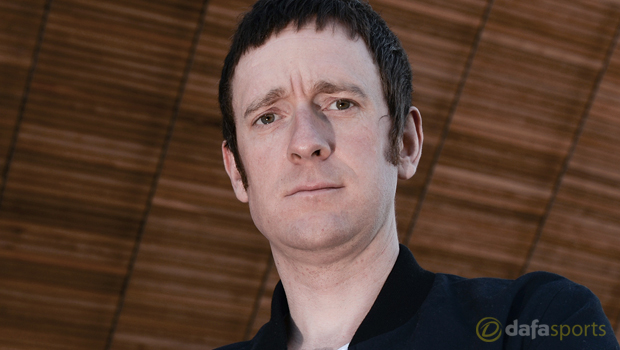 Sir Bradley Wiggins believes anything short of a gold medal for Great Britain in the team pursuit will be a disappointment at this summer's Olympics.
The former Tour de France champion is looking to equal Sir Chris Hoy's record of eight Olympic medals in Rio de Janeiro, as he currently has seven to his name, four golds, two silvers and a bronze.
The 36-year-old is expecting to match Hoy's record at the Games, and he is confident Britain can win gold in the team pursuit, barring any unforeseen circumstances.
"Anything less than a gold will be a huge disappointment the way we're going at the moment," Wiggins said from the team's training base in Brazil.
"Something will have to go seriously wrong for us to lose and if that's the case whether it's someone struck down with illness or we have a crash or mishap, then it will be a huge disappointment."
Britain could only secure a silver medal at this year's UCI Track Cycling World Championships in London, with Australia claiming gold, but Wiggins believes the absence of team-mate Ed Clancy, who is fit for the Olympics, was the main reason why they were unable to claim glory on home soil.
"I'm still adamant that the speeds we were riding on the track, it was always ours to lose at the worlds," he continued.
"And we were under strength there with Ed and his problems so in the circumstances it was a fantastic result.
With Ed back to full fitness I think it's ours to lose again if you like."
Leave a comment