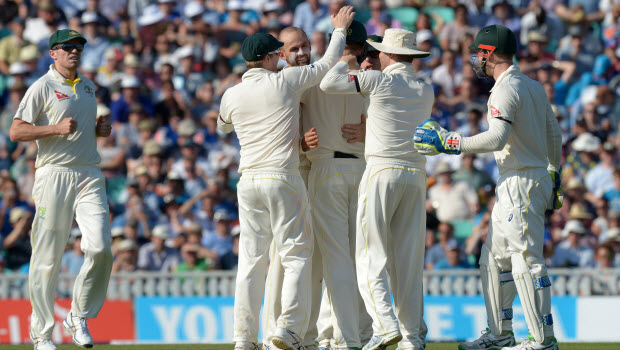 Australia will give their all in the third Test against Sri Lanka according to Nathan Lyon, despite the fact they have already lost the series.
The second Test didn't even reach a fourth day as Sri Lanka claimed a 229-run victory over the tourists, condemning Australia to an eighth successive Test defeat in Asia.
Spinner Lyon insists Australia are determined to salvage some pride in the third and final Test, which begins on August 13 in Colombo.
"We're all hurting," Lyon told reporters.
"No-one likes losing Test matches for your country, but the thing is now we've had a good chat, the belief's still there in the group.
"Everyone gets along really well, so if we keep learning from our errors or mistakes and try and move forward that's the only way we're going to get better at playing over here on the subcontinent.
"You've got to give credit where credit's due. Sri Lanka has outplayed us in all areas in the last two Test matches.
"It's now up to us to say 'no excuses, full stop' and go out there and learn and get better and put in a good performance come the third Test match.
"Australia take on Sri Lanka in a five-match one-day series later this month and complete their tour with two Twenty20 fixtures at the start of September.
Australia are 1.50 to win the 2017/18 Ashes series, England are 3.75 and a draw is 7.00.
Leave a comment