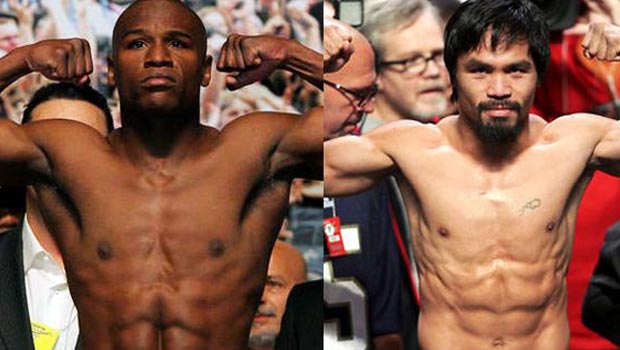 Big-fight promoter Bob Arum has raised the prospect of a blockbuster double-header between Floyd Mayweather and Manny Pacquiao in 2015.
Boxing fans have long yearned for a meeting of two of the greatest fighters of the modern age but it appeared for a while that one-upmanship and a feud between rival promoters, Top Rank and Golden Boy, had put paid to the most hotly-anticipated bout for decades.
Now, Arum is convinced the carrot of a double-your-money rematch a few months later will help seal the deal.
The major pay-per-view TV rivals in the US – HBO, who screen Pacquiao's fights, and Showtime, who have Mayweather under contract – are also understood to be ready to thrash out the lengthy financial arrangements to make the fights happen.
Arum said: "Both networks want this to happen. All signs seem to point to a first fight early next year.
"A second fight in the autumn would provide a different cash split because the winner of the first would claim the higher percentage. As each of them believes he would win, that provides an extra incentive."
Mayweather, 37, is unbeaten in 46 fights and is set to defend his World Boxing Council and World Boxing Association titles in a rematch against Argentina's Marcos Maidana on September 13.
Filipino superstar Pacquiao, now 35, takes on Chris Algieri in Macau, China, in November and will be targeting his third straight win since losing back-to-back fights against Timothy Bradley and great rival Juan Manuel Marquez in 2012.
British rivals Amir Khan and Kell Brook had hoped to put themselves in with a chance of fighting unbeaten ring icon 'Money' but will each take on different bouts later this year before a possible domestic showdown in 2015.
Arum warned that time is against Mayweather and Pacquiao to make their long-awaited fight happen when he stressed: "There is a sell-by date after which… who cares?"
Leave a comment