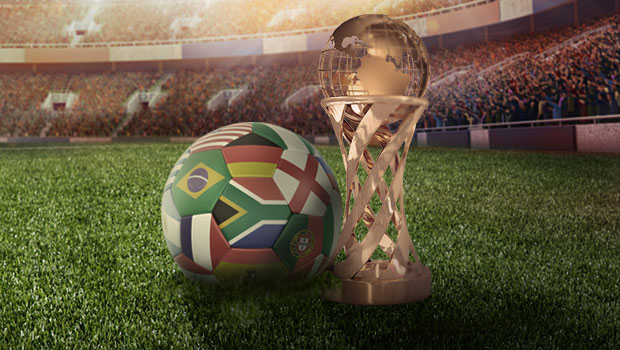 The 2018 World Cup in Russia is creeping ever-closer and betting on the tournament with Dafabet couldn't be easier. Learn about the markets on offer, including outright winners, match betting, leading goalscorer and various World Cup 2018 Specials in our guides.
Get ahead of the game by learning about the World Cup markets and choosing your favourites ahead of the big kick-off in Moscow on June 14. Once the action is underway, stick with us for all the latest betting news and key World Cup 2018 markets.
Punters looking to learn World Cup betting have still got plenty of time to bet on World Cup 2018. There are many ways to bet on football with numerous markets covering both individual games and tournaments as a whole.
Russia are the tournament hosts in 2018 and will feature against Saudi Arabia in the opening game on June 14. The host nation will be expectant, but Russia's recent World Cup record is poor and their performance at the Confederations Cup last summer was less than inspiring for their supporters.
Defending world champions Germany won the tournament for the fourth time in Brazil four years ago.They are regarded as serial winners, but have never before managed to successfully defend a World Cup or European Championship. The Germans are amongst the favourites to win again.
Brazil were humbled on their own turf last time out but the South Americans will bring a star-studded array of talent to Russia looking to make amends and appear to have found a decent group alongside Serbia, Switzerland and Costa Rica. European champions Portugal will always be a threat with Cristiano Ronaldo on their team while Spain, Argentina and Group G opponents Belgium and England will all have hopes of going deep into the tournament.
As the tournament progresses into the knockout stages, getting your betting strategy correct will be vital for a profitable World Cup 2018.
Extra-time and penalty shootouts add layers to the betting markets and knowing the history of teams in shootouts can be just as important as the current form of potential match-winners in these tense occasions. Follow our guides to make sure World Cup 2018 betting is enjoyable and perhaps profitable as well.