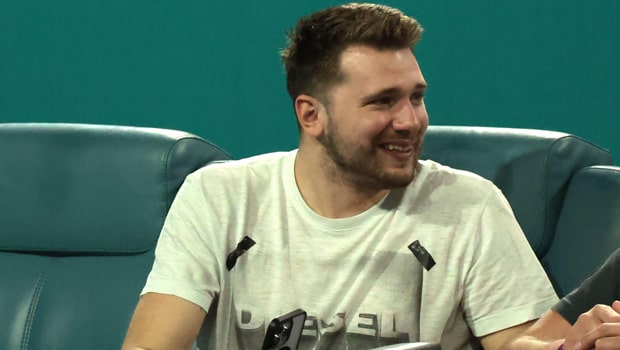 The Dallas Mavericks worry that Luka Doncic would want to leave if the team is unable to develop a championship-caliber team in the upcoming season.
According to ESPN's Tim MacMahon, Doncic might ask for a trade as early as the summer of 2024 if Dallas "doesn't make meaningful progress by then."
According to MacMahon, the 24-year-old Slovenian superstar has "publicly and privately expressed severe dissatisfaction" over the Mavericks' disappointing 2022–23 season.
Doncic is nearing the end of the first year of a $215 million, five-year contract that will keep him in the league until the 2026–2027 campaign.
When the Mavericks acquired Kyrie Irving from the Nets less than two months ago in exchange for Spencer Dinwiddie, Dorian Finney-Smith, an unprotected 2029 first-round pick, and 2027 and 2029 second-round picks, they had high hopes for this season.
But it's been a catastrophe since.
Dallas fell 9-17 — and 8-13 in games in which Irving played — after the trade. At the time of the transaction, the Mavs were 29-26 and ranked sixth in the Western Conference.
On April 7, the Mavericks' playoff chances were over after they lost to the Bulls 115–112.
"He's a spectacular player, he's generational… But when it comes down to being that guy that's attractive to say, 'Man, I want to go over here & hoop with Luka.' Right now, Luka Doncic is not that guy… He has to change some things about himself," ESPN's Kendrick Perkins said about Doncic.
Leave a comment